Mucho Gusto is a luxury yacht available for charters in the Bahamas. The crew of Mucho Gusto take their guests on tropical adventures and treat them to exquisite fine dining on the water with views of breathtaking Bahamian sunsets.
Holiday Card Designs
​​​​​​​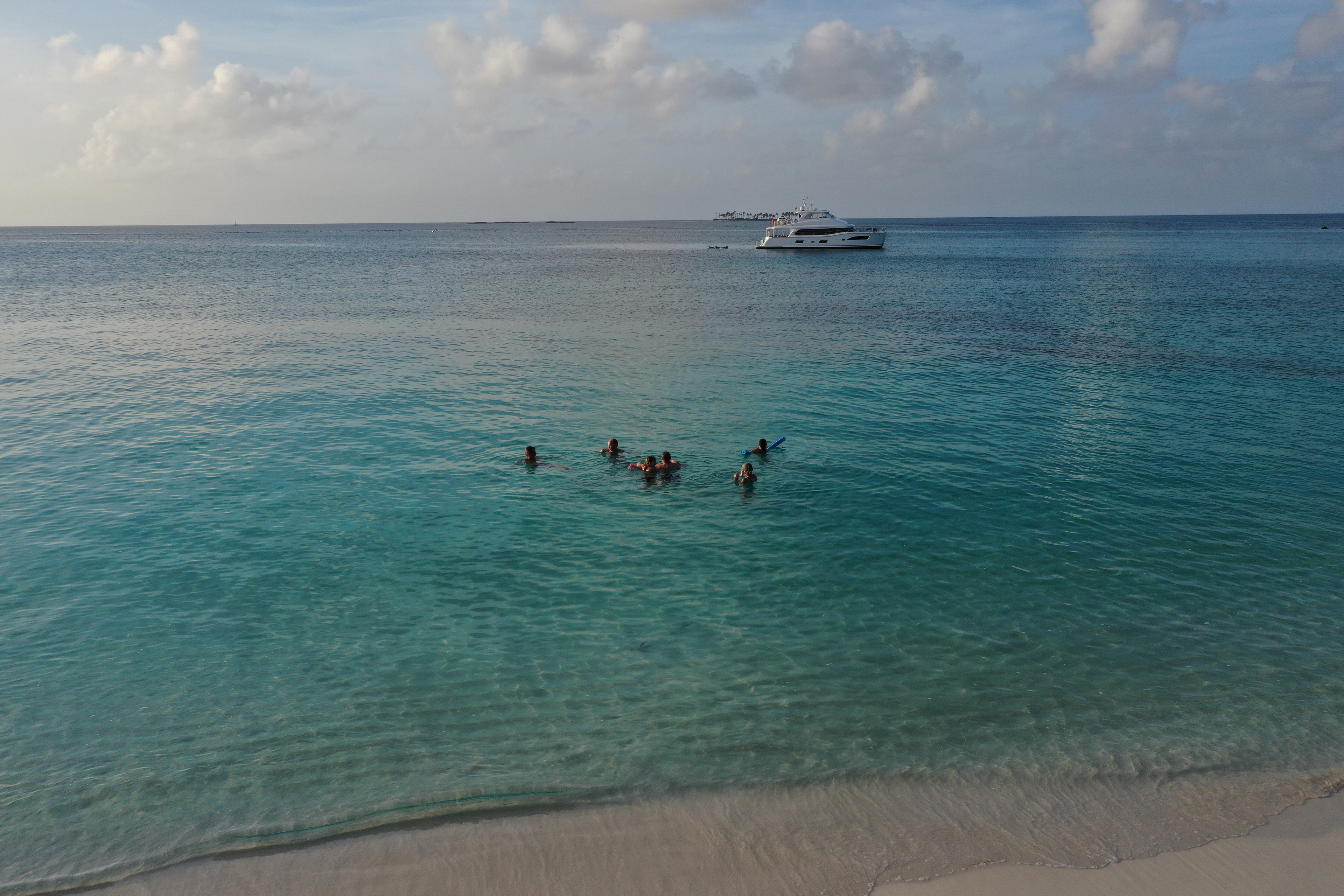 Heather painted this scene from a client-supplied photo featuring the yacht and its guests swimming. We added typography to make it into a holiday card.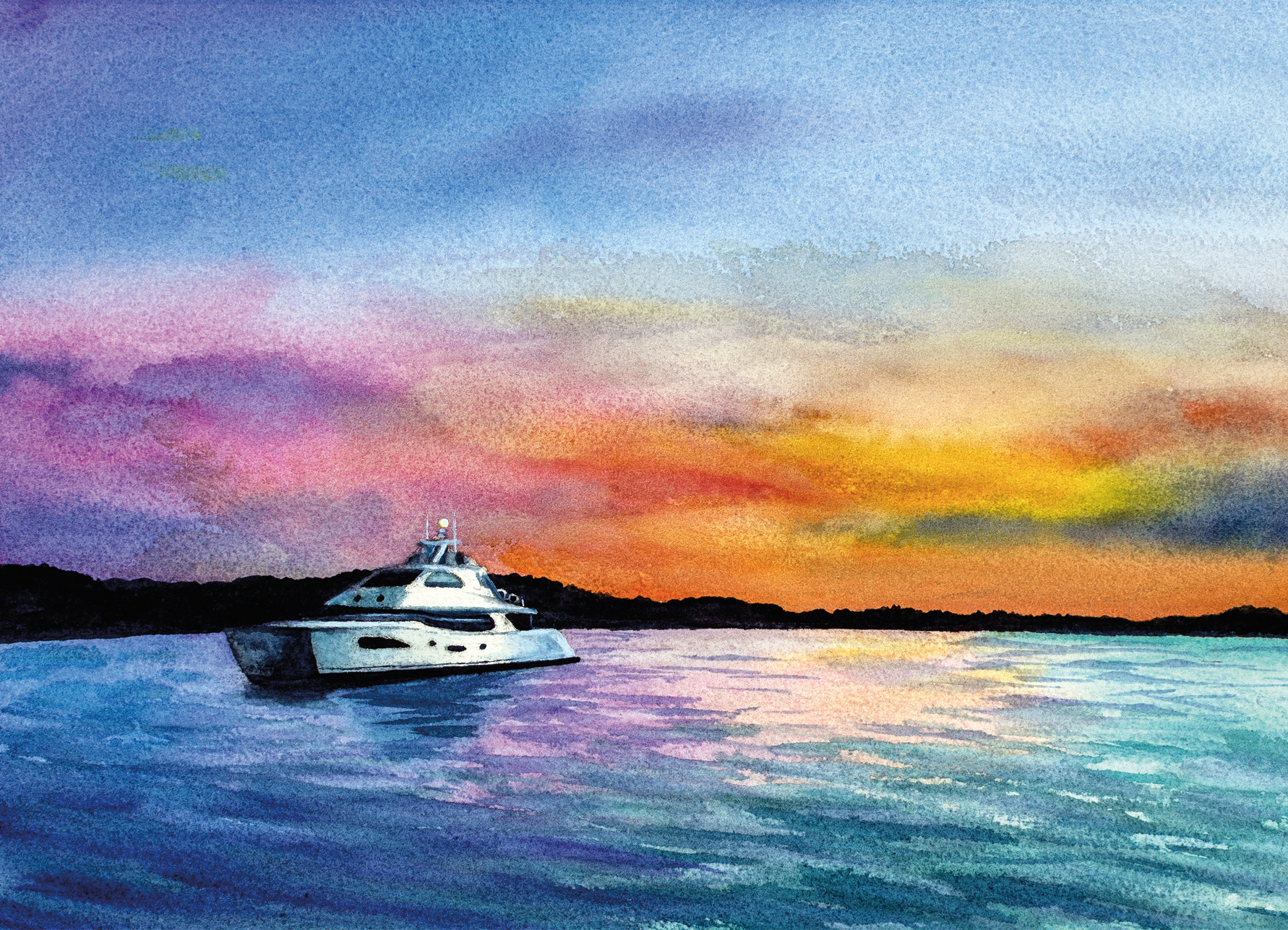 Heather painted an original watercolor painting featuring the yacht and a beautiful sunset. We incorporated the artwork into a tropical holiday card design, which included additional custom illustration work.
Business Card Refresh (using existing logo)
Mucho Gusto wanted to upgrade their business cards to a design that reflected the luxurious experience they offer their guests. Working with their existing logo, we created a slick, minimalist design using a simple line illustration of the yacht. We had the cards printed in a beautiful, deep blue on a rich-looking soft-touch laminated paper with spot silver foil incorporated into the design. The results were stunning!
We created new social media graphics, including a Facebook profile and cover photo that mirrored the look of Mucho Gusto's shiny, new business cards. At their request, we incorporated the British Virgin Islands flag into the design, introducing a pop of color.