Cebu
 hired us to create illustrations of their Bay Ridge, Brooklyn restaurant. They requested simple line drawings in black and white. We made three different versions of the illustration for use in different applications: full restaurant with tree, full restaurant without tree, and the entrance only.
At a later date, Cebu had new awnings installed and asked us to update the illustrations.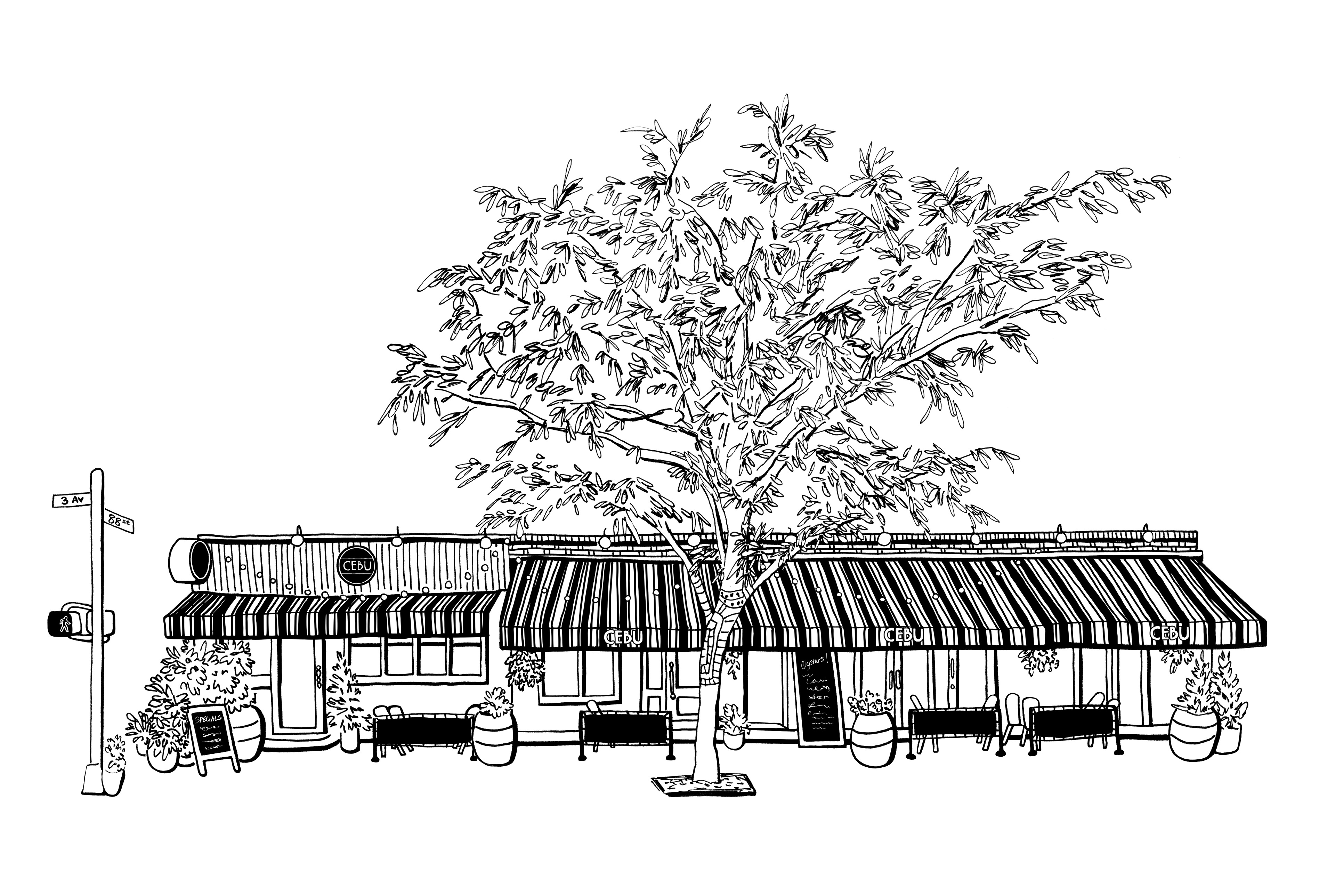 The illustrations being used on Cebu's menus:
Colorized Seasonal Versions
Cebu asked us to create colorized versions of the illustrations to reflect the four seasons. We changed the colors for each version, modified the leaves on the tree, and added in special little details in keeping with each season, such as snow, flowers, birds, fallen leaves, and pumpkins.